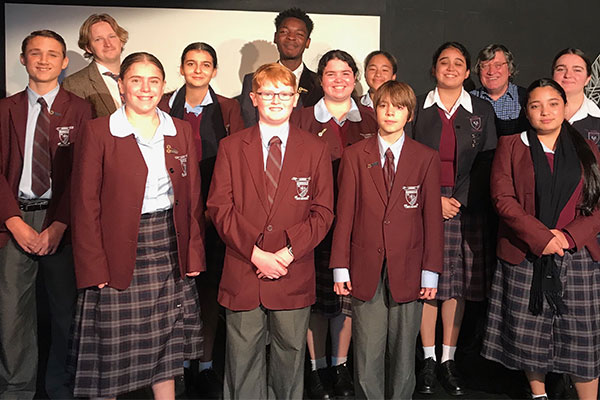 The Casimir Catholic College debating teams have competed in the CSDA Debating Competition. Teams from Years 7, 8, 9 and 10 have travelled the length and breadth of Sydney to compete against schools as diverse as Patrician Brothers Fairfield, Cerdon College Merrylands, Chevalier and Holy Spirit Lakemba, with roaring success. 
Adjudicators and staff from other schools have commented on the confidence, eloquence and intelligence of our students. Our Debating teams are consistently congratulated on their ability to form arguments and refute the arguments of the other teams – Cerdon are still recovering from the refutations by Lucian Tesoriero (Year 7), Sophie Huang (Year 8) and Pauline Massih (Year 10).
Their teamwork and support of each other has been laudable, particularly that of Khloe Pardo, Cassandra Cecconi and Ifeanyi (Joseph) Duru, two Year 12s who have provided mentorship and encouragement for the younger teams. They have greatly enjoyed competing against and forming friendships with students from opposing teams, and learning more about the world around them.
Under the expert coaching of Mr Kevin Boyce, Ms Paula Stott, Mrs Ann Collins and myself . Casimir's students have grown into more confident, articulate and argumentative young people.