Why choose Casimir College?
Casimir Catholic College Marrickville is a dynamic community in which students fully engage with and enjoy the Casimir experience. We live our diversity in the broad range of opportunities open to students, in the breadth of our backgrounds and in the authentic way we learn and teach.
Teachers know all students individually and challenge them through rigorous and tailored learning within a safe and supportive environment. When coupled with our great facilities, it is easy to see how we deliver the results we do in preparing students for an exciting future.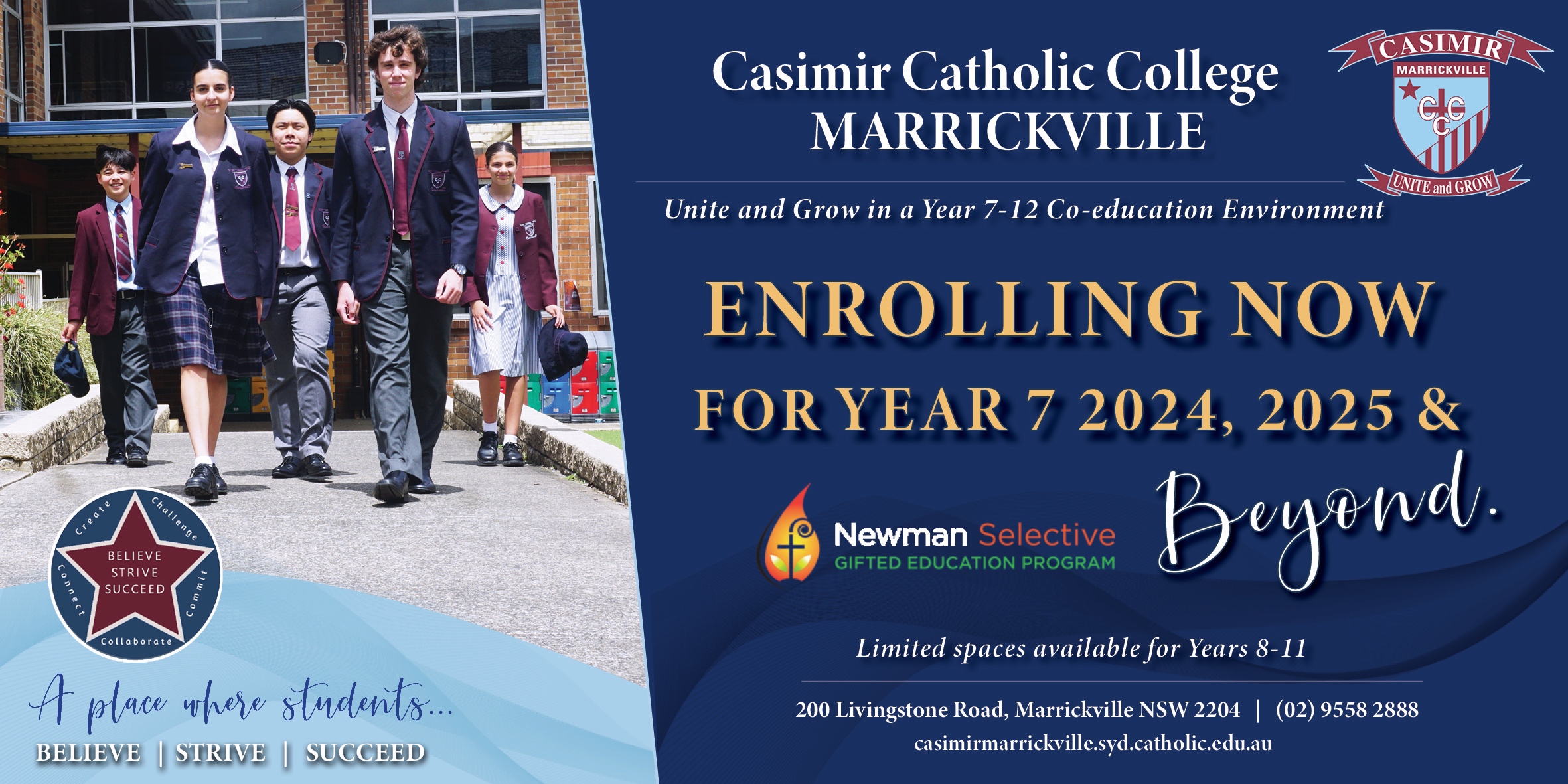 Casimir Catholic College Marrickville is a Years 7–12 co educational college situated in one of the most intriguing and central suburbs in Sydney. We foster in our students the desire to Believe, Strive and Succeed in all aspects of school life.  
As you commence your association with this college community, you should have every confidence that your child will experience a wonderful education, one that will provide great spiritual, academic, social, sporting and cultural growth. We are staunch advocates for co-education, where young women and men learn how to study and lead together in a caring and respectful environment.